FREO is following and aims to support the goals of the sustainable development framework introduced with the 2030 Agenda for Sustainable Development by the UN in September 2015 as implemented with the Paris Agreement of the EU in October 2016 which seeks to strengthen the response to climate change by creating a pathway towards lowered greenhouse gas emissions and a climate‐resilient development.
In June 2018, FREO became a signatory to the UN Principles for Responsible Investment (UNPRI).
We have designed an ESG (Environmental, Social and Governance) Policy to demonstrate our commitment to those goals in compliance with the PRI's principles: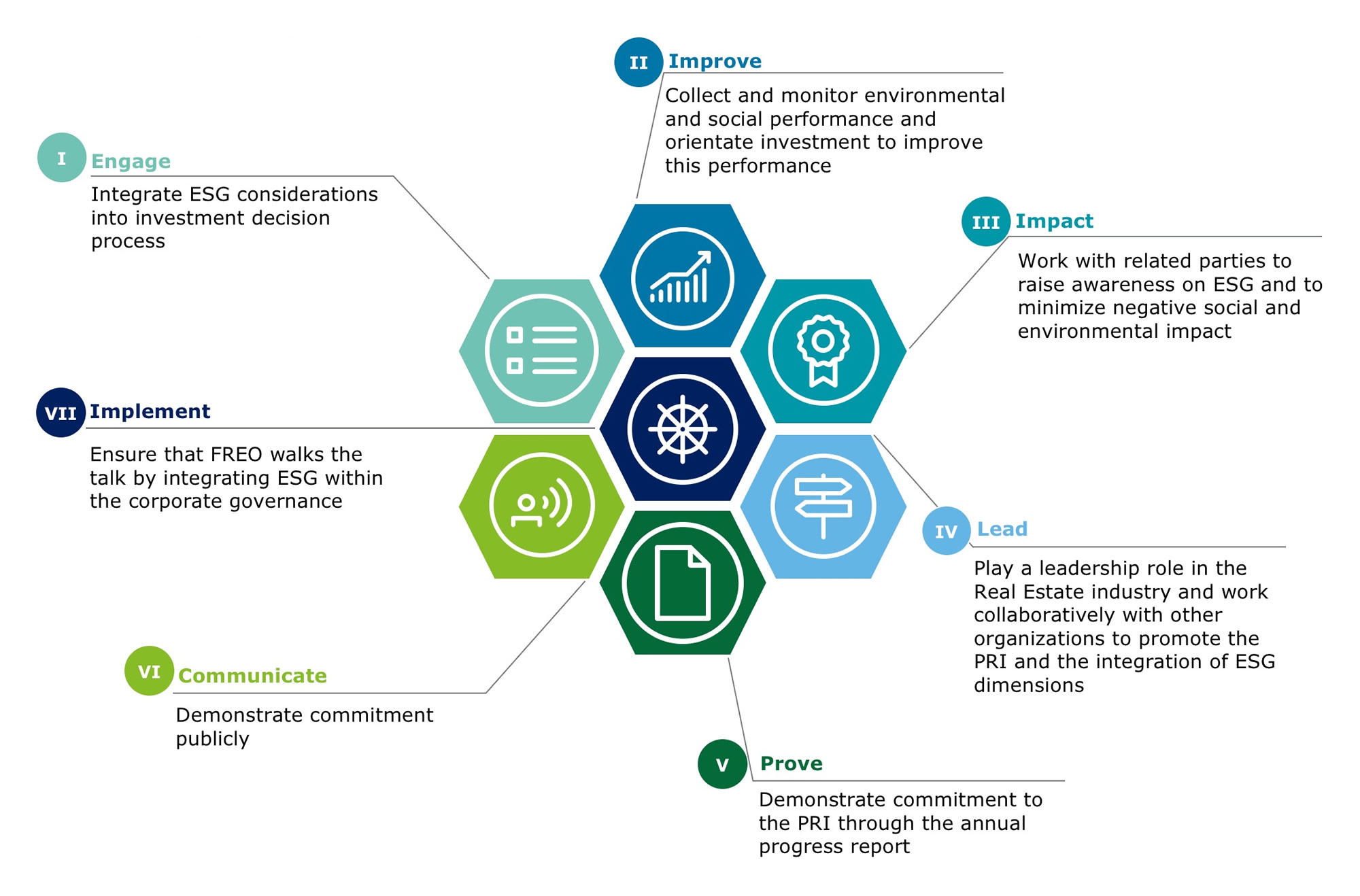 Sustainable Investments:
Sustainable Investment means an investment in an economic activity that contributes to an environmental objective, as measured, for example, by key resource efficiency indicators on the use of energy, renewable energy, raw materials, water and land, on the production of waste, and greenhouse gas emissions, or on its impact on biodiversity and the circular economy, or an investment in an economic activity that contributes to a social objective, in particular an investment that contributes to tackling inequality or that fosters social cohesion, social integration and labour relations, or an investment in human capital or economically or socially disadvantaged communities, provided that such investments do not significantly harm any of those objectives and that the investee companies follow good governance practices, in particular with respect to sound management structures, employee relations, remuneration of staff and tax compliance.
Example: Creating zero energy buildings with "Project 2226"
The world is becoming increasingly complex, in particular for developers and owners of Real Estate. Engineers are trying to outperform each other with even more technically sophisticated ways to save energy. Human beings have become no more than disruptive factors, with technology influencing and sometimes limiting their behaviour.
An alternative model designed by the architects Baumschlager Eberle is called 2226 and it is brilliantly simple. Developed using the elemental means of architecture, it is a building constructed with the focus on people. 2226 copes without heating, without ventilation and without cooling. It takes investors, building owners and building users back to the comfort zone, with top quality and little technology. This is because 22° – 26 °C is precisely the range people experience as a pleasant room temperature.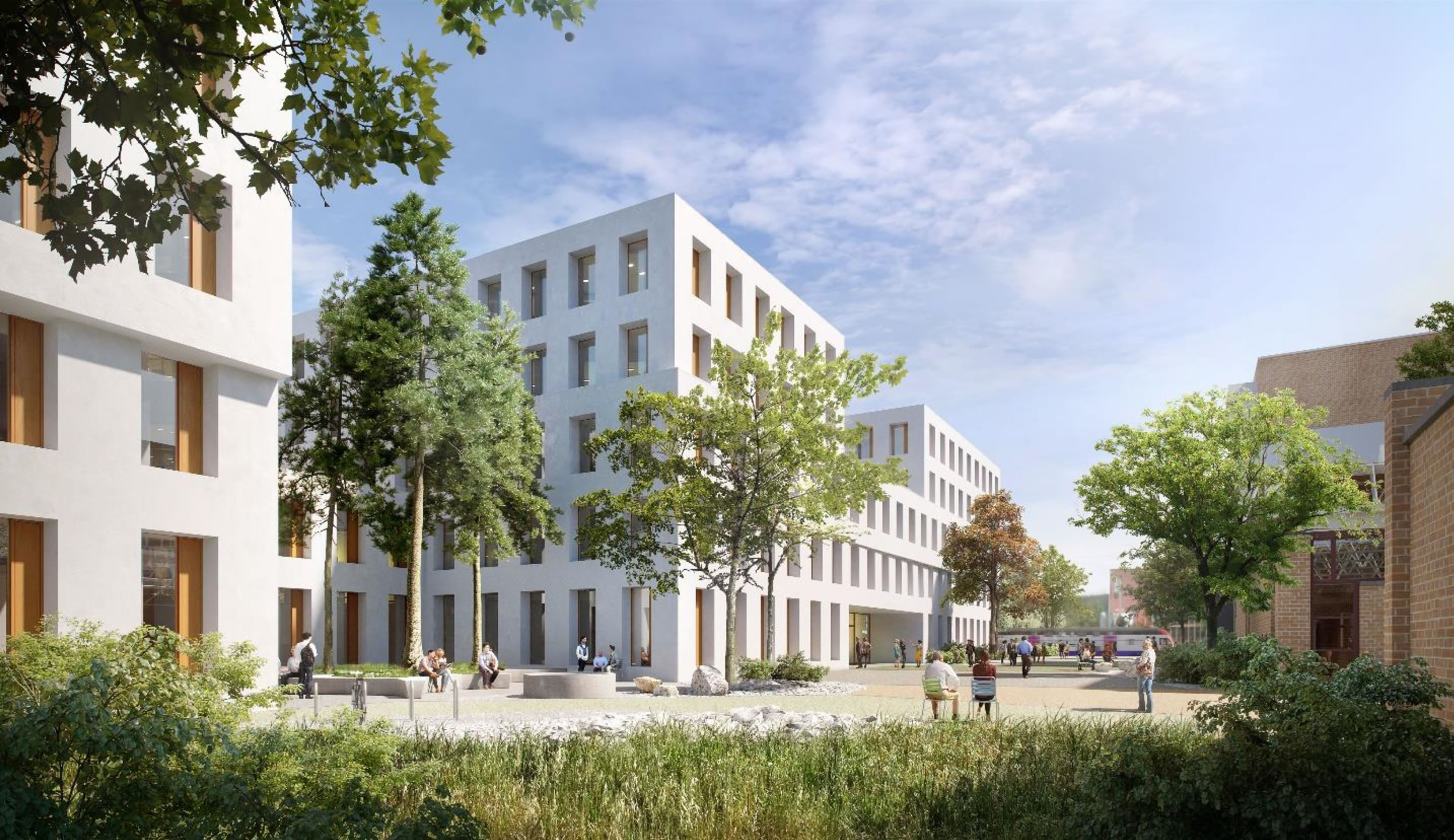 FREO Switzerland is currently developing our first zero energy building in the framework of Project 2226 together with Swiss Prime Site Immobilien AG and plans to realize comparable projects in the future. It is also under review to what extent this concept can be applied to existing buildings.
Mitigation of Risks:
A sustainability risk means an environmental, social or governance event or condition that, if it occurs, could cause a negative material impact on the value of the investment or the group. FREO is assessing these risks in its due diligence processes which have been developed in the light of the OECD Due Diligence Guidance for Responsible Business Conduct before any investment decision is being taken and monitors the progress on an on-going basis.
Environmental:
FREO is active in real estate investments and here building certifications play a major role. FREO aims to achieve the highest possible certifications for all development projects. For existing buildings, we aim to pursue and to improve the relevant regional certifications (LEED, DGNB or BREEAM etc.). The requirements provide a framework that helps to improve the assets' operational performance through the use of innovative technologies, the reduction of energy and water consumption and as a result protect the value of the building and to avoid future negative impacts.
On a group level FREO is continuously seeking to improve its own footprint by e.g. the exclusion of single use plastic, the digitalization of processes which supports a paper free work environment and the reduction of energy consumption.
Aimed building certifications for the AuM: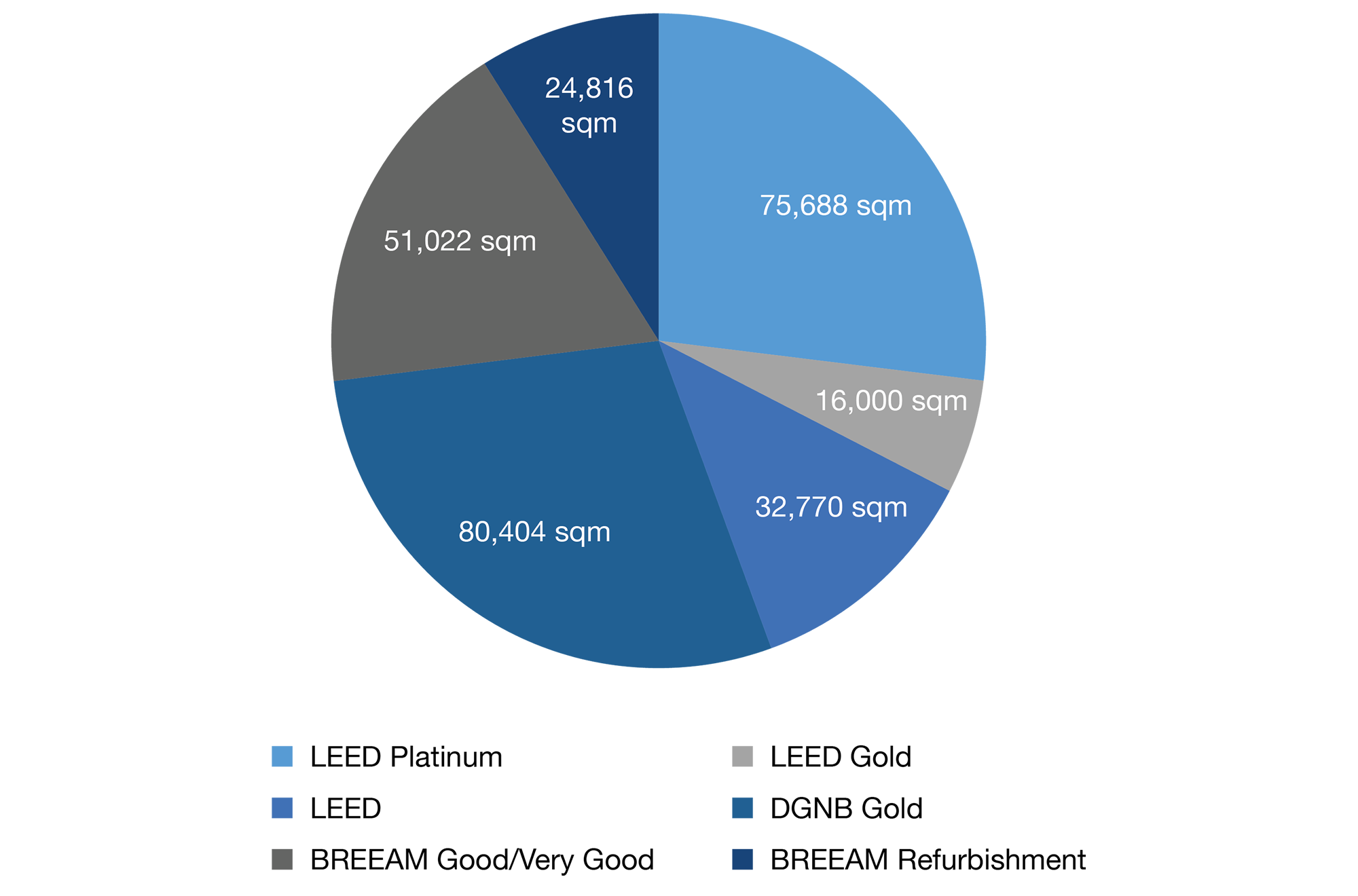 Social:
Improving the tenants experience and removing barriers in the respective managed buildings contributes to the general well-being and fosters inclusion.
On a group level FREO provides equal opportunities for all employees, supports inclusion and diversification and is a proud funder of Dona Agito GmbH whose purpose is to help refugees in Germany. FREO France is also a donor of a French charity («AMA – Accueil Migrants Asnières») whose purpose is to help refugees in France through financial support such as acting as guarantor, assistance to find flats for migrant families and employee participations to social events with the migrants (French lessons, assistance on administrative aspects, mentoring, etc.).
Governance:
FREO is committed to foster the general respect of human rights and would not tolerate any adverse behavior. The group has introduced and maintains a code of conduct implementing fundamentals like integrity, transparency, confidentiality, professionalism and ethical values as key requirements for employee behavior and has a zero tolerance policy for any kind of money laundry, corruption or bribery matters.
The executive compensation follows a sustainable remuneration policy and the overall compliance framework provides for a sound management structure.