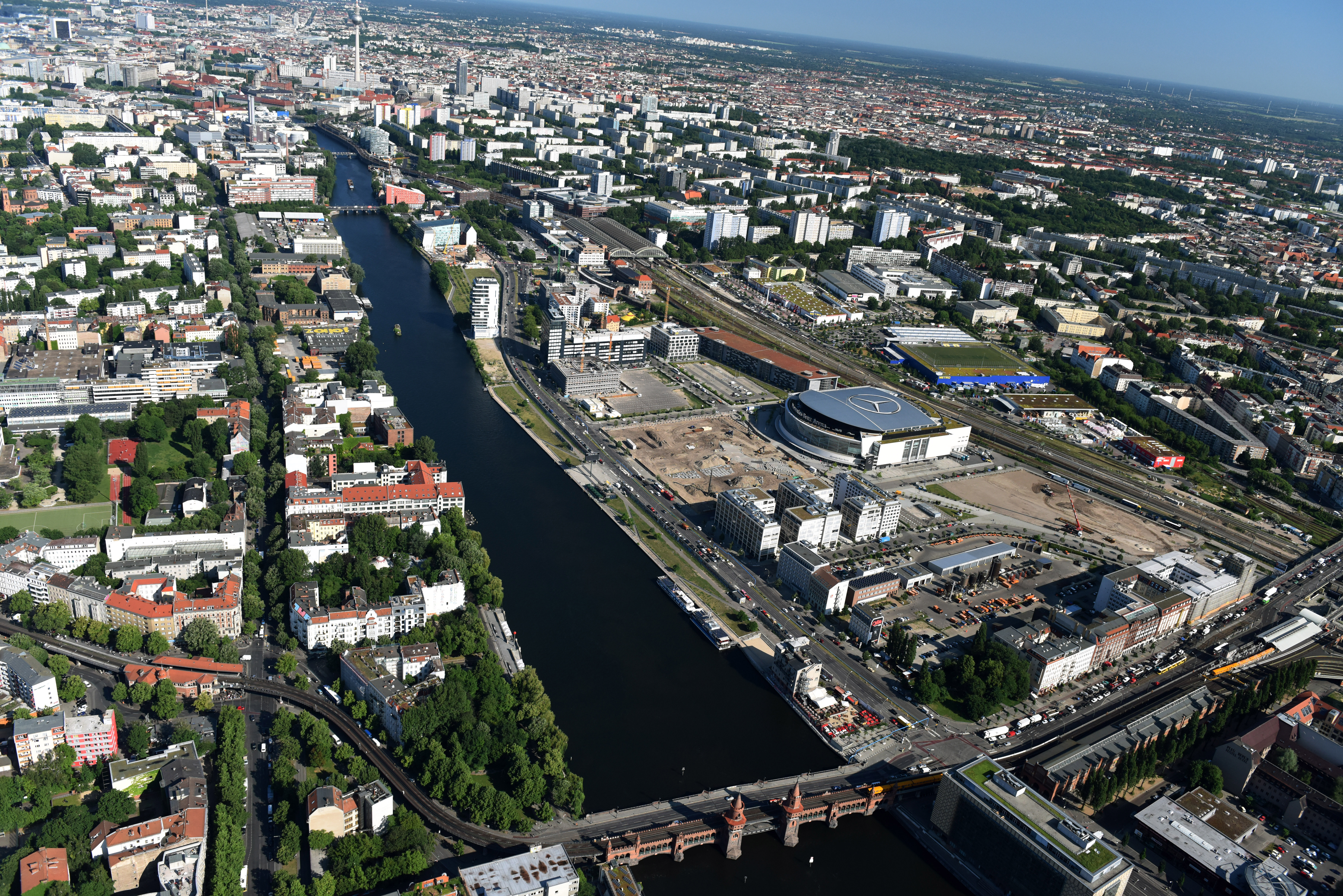 OVG Real Estate, together with FREO, has bought a 3,700 sqm site adjacent to the Mercedes-Benz Arena and in immediate vicinity to Warschauer Strasse.
The property was purchased directly from the owner, Anschutz Entertainment Group.
In its leading role within the joint venture, OVG will develop "East Side Tower" to become a flagship project for innovative building and utilisation technologies. The tower will become a dedicated office highrise and stand at a height of approximately 140 metres.
The property is located at the intersection of Helen Ernst Strasse and Tamara Danz Strasse.
Martin Rodeck, Managing Director of OVG Real Estate Germany: "With the purchase of this site we are setting the next milestone for our expansion. The building will define new technology standards and offer an entirely new office space concept."
Karsten Hinrichs, Managing Director of FREO: "We are glad that together with OVG Real Estate we will be able to realise an outstanding landmark, immediately adjacent to the "East Side Mall" and within one of Berlin's most dynamic locations."
With HumboldtHafenEins OVG has already realised the "greenest office building" in Germany defined by DGNB standards (platinum). Currently the M_EINS project is under construction alongside the river Spree in Berlin-Friedrichshain. Grand Central Berlin is another innovative office project being developed just west of the central station.
FREO has already developed several projects in Berlin, one of which is the landmark property Kurfürstendamm 195. On the site bordering "East Side Tower" to the west, FREO is also developing the shopping center "East Side Mall", which is scheduled to open in 2018.
Greenberg Traurig Germany provided transactional advice to OVG Real Estate. FREO was advised by Freshfields and CBRE.