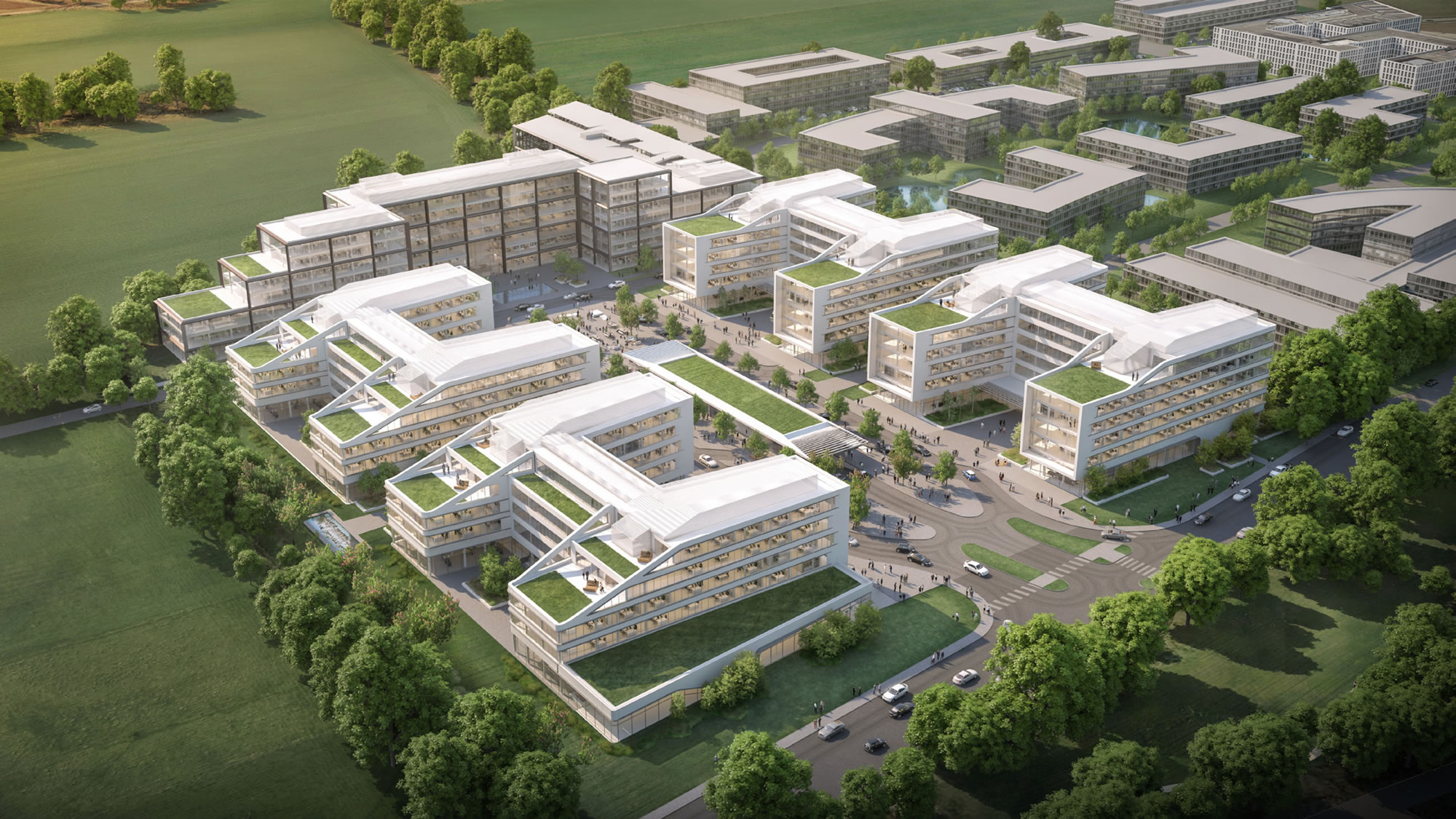 The FREO Group (FREO), an investment manager and project developer active across Europe, has acquired a ca. 60,000 square metre site, at Landshuter Strasse 28 in Unterschleissheim, for commercial development.
The vendor is Office Plaza Unterschleissheim GbR. The parties agreed not to disclose the purchase price. The notarised agreement for the project planned for the site, "KORYFÉUM", was signed at the end of December 2017. Since then, FREO has carried out a selection process for architects and planners, deciding on the Gewers Pudewill architectural practice. Working closely and efficiently with the town of Unterschleissheim and the Munich district administration, the planning applications for the entire project were speedily prepared and submitted. Construction is scheduled to begin in the fourth quarter of 2018.
A high-quality commercial development of offices and hotels, with ca. 80,000 square metres of gross external area, is planned for the site. The first units should be ready to hand over in the first half of 2020. Enquiries from large-scale potential occupiers are already in negotiation. The development plan was instituted by the town of Unterschleissheim by public announcement dated 28.6.2018.
With this acquisition, FREO is following other globally active companies, including BMW and Linde, that also believe in the future of the technology location of Unterschleissheim. By the middle of last year, BMW had already established its new research and development centre for autonomous driving on the neighbouring site. "We are convinced that the office location of Unterschleissheim will develop into a leading technology and service location, just outside Munich", Sebastian Greinacher, Managing Director of FREO Financial & Real Estate Operations GmbH, explains the reasons for the acquisition of the site.
First Burgermeister Christoph Böck welcomes the new project in his town: "The FREO Group's decision in favour of Unterschleissheim confirms the excellent reputation that our town enjoys as a business location. The promising KORYFÉUM commercial park is another flagship project that further expands the innovative potential of our town."
The property is within walking distance of Unterschleissheim S-Bahn station, with a journey time of less than 25 minutes to Munich city centre. Line S1 provides a direct link to Munich Airport, in around 20 minutes. Via the A92 motorway, the airport is only 15 minutes away by car.
The main attraction of the town of Unterschleissheim is its proximity to Munich. According to a study by Bulwiengesa AG, by 2022 there will be around 144,000 office workers in the surroundings of Munich, corresponding to an average annual increase ca. 1.8%, i.e. 12,100 workers in total. The growing population means that there will also be increased demand for housing in the surrounding area.
The project is financed by HSH Nordbank. The entire marketing of the site will be carried out by the FREO Group in Munich. Advice on planning law is provided by Munich commercial law practice GSK, while Berlin law firm BMH advised on the transaction.