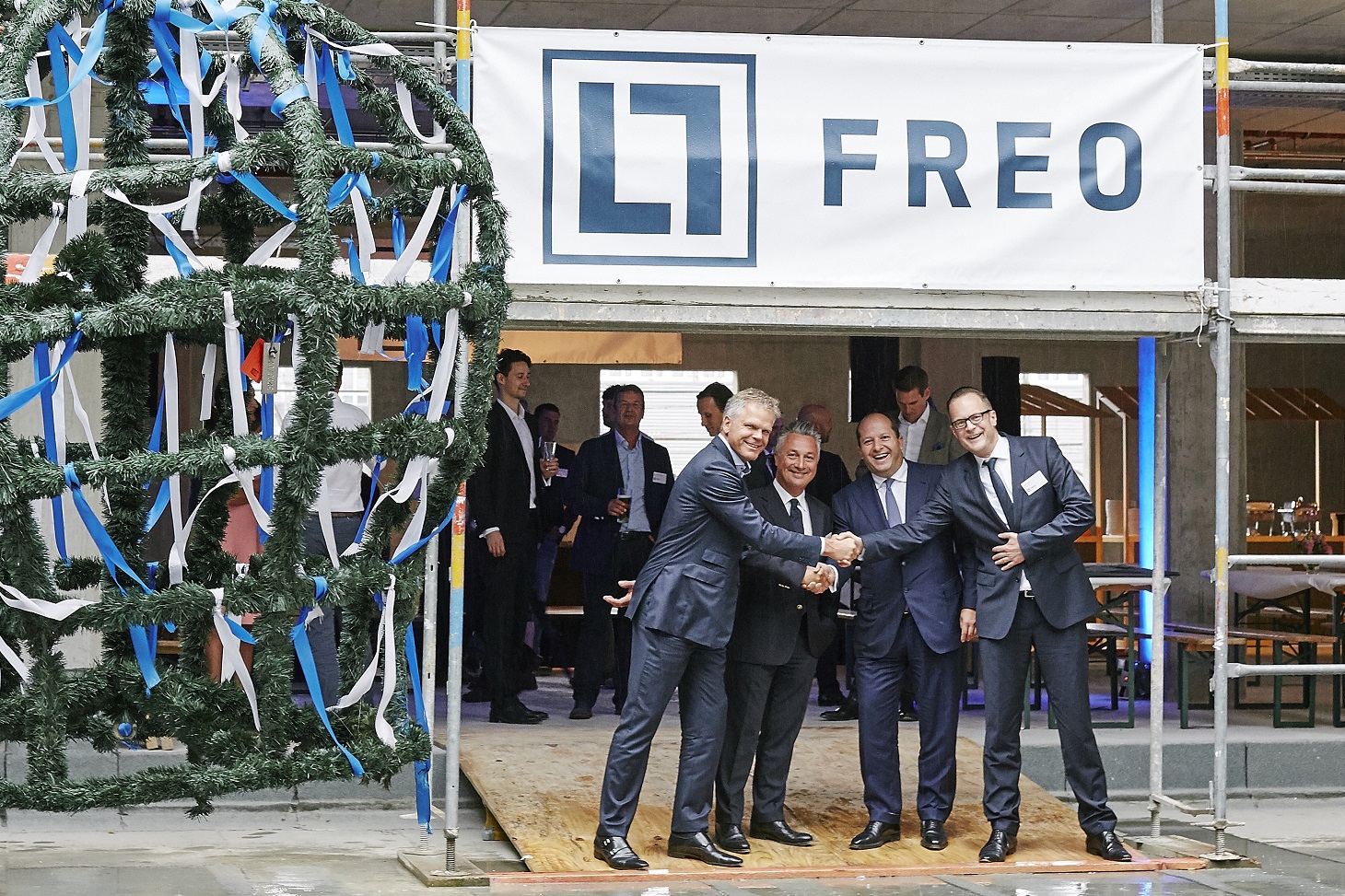 FREO Group, the international investment manager and developer, has held a topping-out ceremony for the Hilton hotels at Donnersberger Bridge in Munich. 100 guests from the worlds of politics and business were invited and made the most of the balmy summer weather.
Two hotels under the Hampton by Hilton and Hilton Garden Inn brands are being built on this central site in Munich of around 10,500 sqm which used to belong to Deutsche Bahn, and together will offer a total of 356 rooms. The hotels' tenant and operator is the Foremost Hospitality Group as the franchisee of Hilton Worldwide.
"Following the successful repositioning of the neighbouring Central Tower with Talanx as our investor, we're delighted to be able to team up again on a second project for the Foremost Hospitality Group with two Hilton brands," said Sebastian Greinacher, Chief Executive of FREO Financial & Real Estate Operations GmbH.
FREO Group acquired the land from Deutsche Bahn AG in August 2016 and began construction work the very same month. Both hotels are scheduled to open in the second quarter of 2018. Talanx was secured as an end investor in the early phase of the project.
The project is being run by the Munich-based architectural and engineering practice Weickenmeier, Kunz + Partner and the prime contractor is Markgraf GmbH & Co. KG.
For more information on the development, please visit the project page here.