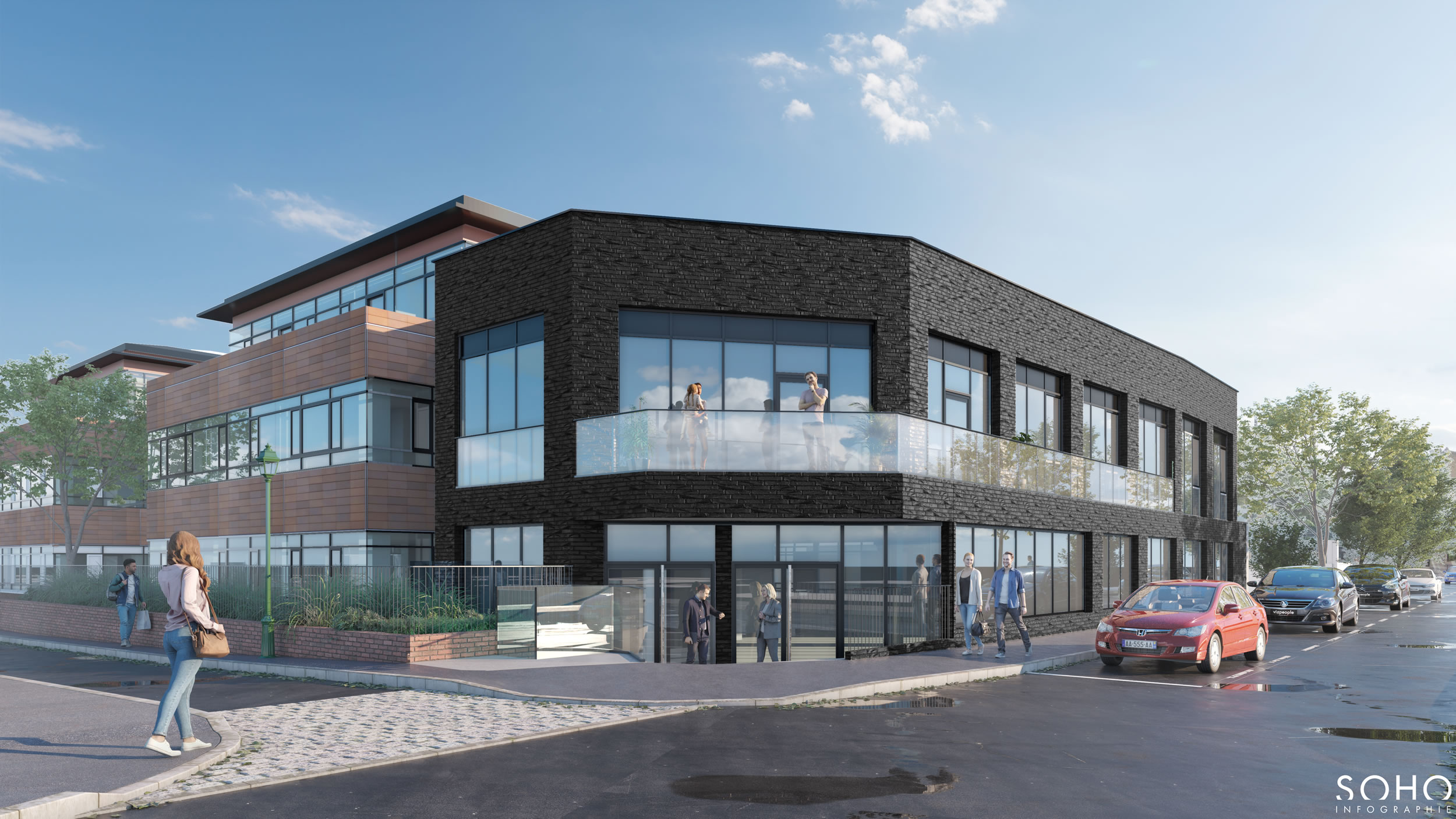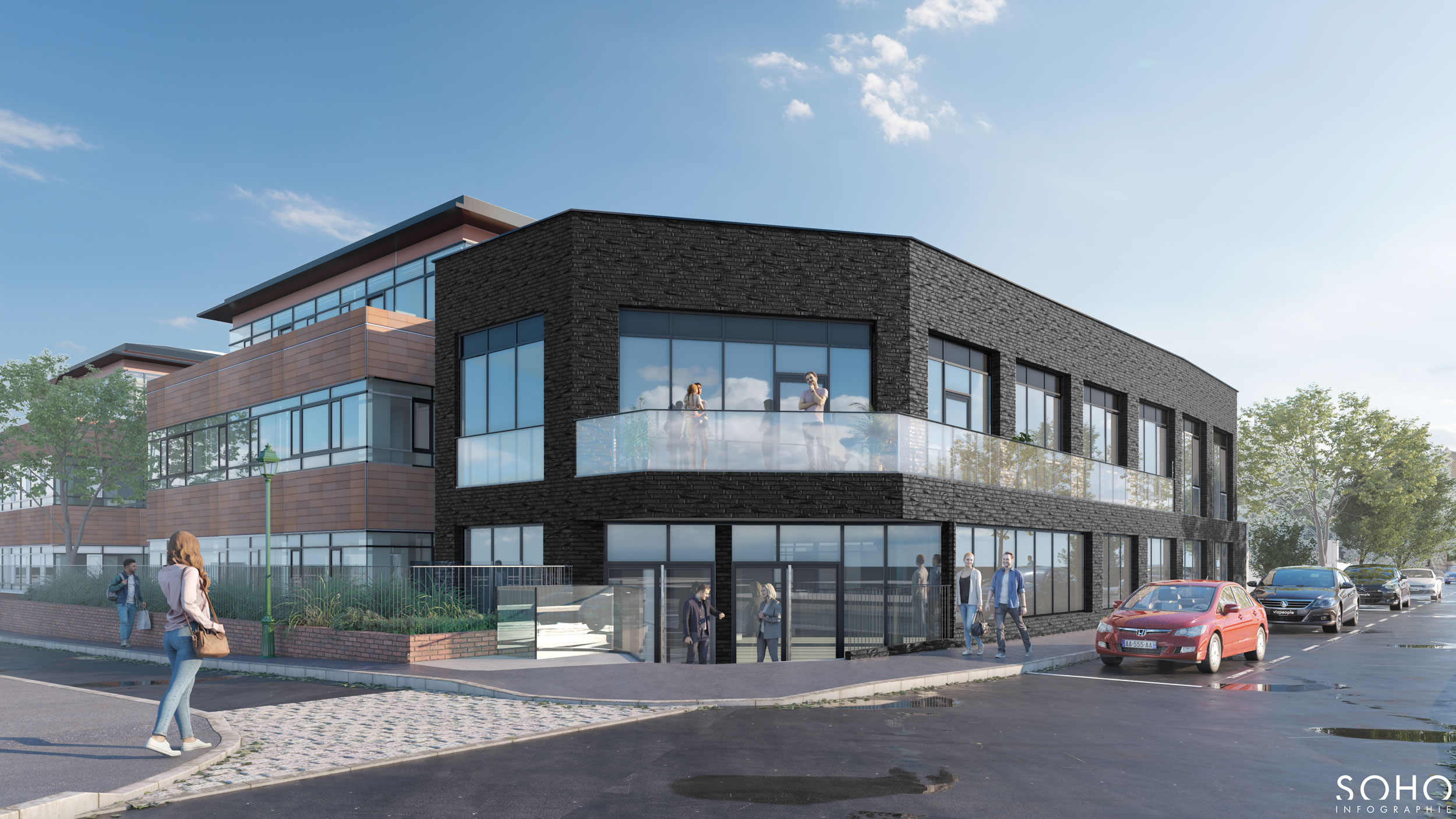 FREO Group ("FREO"), the trusted operating partner of global investors that provides unrivalled access to on-the-ground real estate experts in Europe, the UK and the US, has signed a 10-year forward lease that will see DoveVivo, the European leader in coliving solutions, managing 95 bedrooms in a multi-use building in Asnières-sur-Seine in the western suburbs of Paris. FREO has signed the lease on behalf of the company jointly held with the fund manager ANAXAGO.
The building was formerly the offices of French cosmetics company L'Oréal. Following its acquisition in 2020, FREO converted it into a mixed-use building with coliving apartments, a day-care facility for children, a co-working space and a gym. The scheme is set in an attractive location with a vibrant retail offering and a train station nearby, allowing passengers to reach Saint-Lazare station at the heart of Paris in just 10 minutes. The area is expected to improve further with the development of a business incubator next door, which is part of the Greater Paris regeneration scheme.
This project is unique in the Paris region and aims at achieving the highest ESG standards, with a BREEAM certification for all different uses and the use of recycled materials within the redevelopment process.
The DoveVivo coliving offer includes both individual solutions – equipped with kitchen and private bathroom – and single rooms in apartments to be shared with other residents. All come fully furnished, equipped with everything residents need for study and work activities. Residents will enjoy a strong sense of community thanks to the common areas such as a huge rooftop terrace overlooking the railway, private shared garden on the ground floor, laundry room, chill-out area, and the box (a multi-functional room that transforms from yoga studio by day to cinema room at night).
The building enables students and young professionals to combine the benefits of Paris city centre (only 10 minutes by train) with the convenience of living in an area with more space, more social opportunities and more comfort. DoveVivo provides an all-inclusive offering that combines product functionality, valuable services (wi-fi and utilities, 24/7 assistance, cleaning, customer care, maintenance) and all the advantages of being part of a community.
Romain Frémont, Managing Director of FREO France, said: "This is the first coliving asset developed by FREO and ANAXAGO and it is a good example of our capability to rethink a building use when the surrounding area has changed over the years. Closing this first transaction with DoveVivo is a significant moment for us and we are looking forward to exploring more opportunities with them."
Joachim Dupont, founder and CEO of Anaxago, said: "ANAXAGO has been an early investor in coliving since 2015. We are glad to give this obsolete office building a second life alongside tier 1 partners such as FREO and DoveVivo."
Valerio Fonseca, founder and CEO of DoveVivo, said: "We are particularly pleased to partner with FREO and enrich our offer in France with our first coliving building outside of Paris's city centre. The coliving sector is experiencing strong growth and will be extremely active in the coming years both in France and other European countries."
Axelle Baillet, Business Development Manager France at DoveVivo, said: "France is experiencing a shortage of housing in its major cities, with younger people and professionals seeking out new ways of living together, with more space, more amenities, and a stronger sense of community."