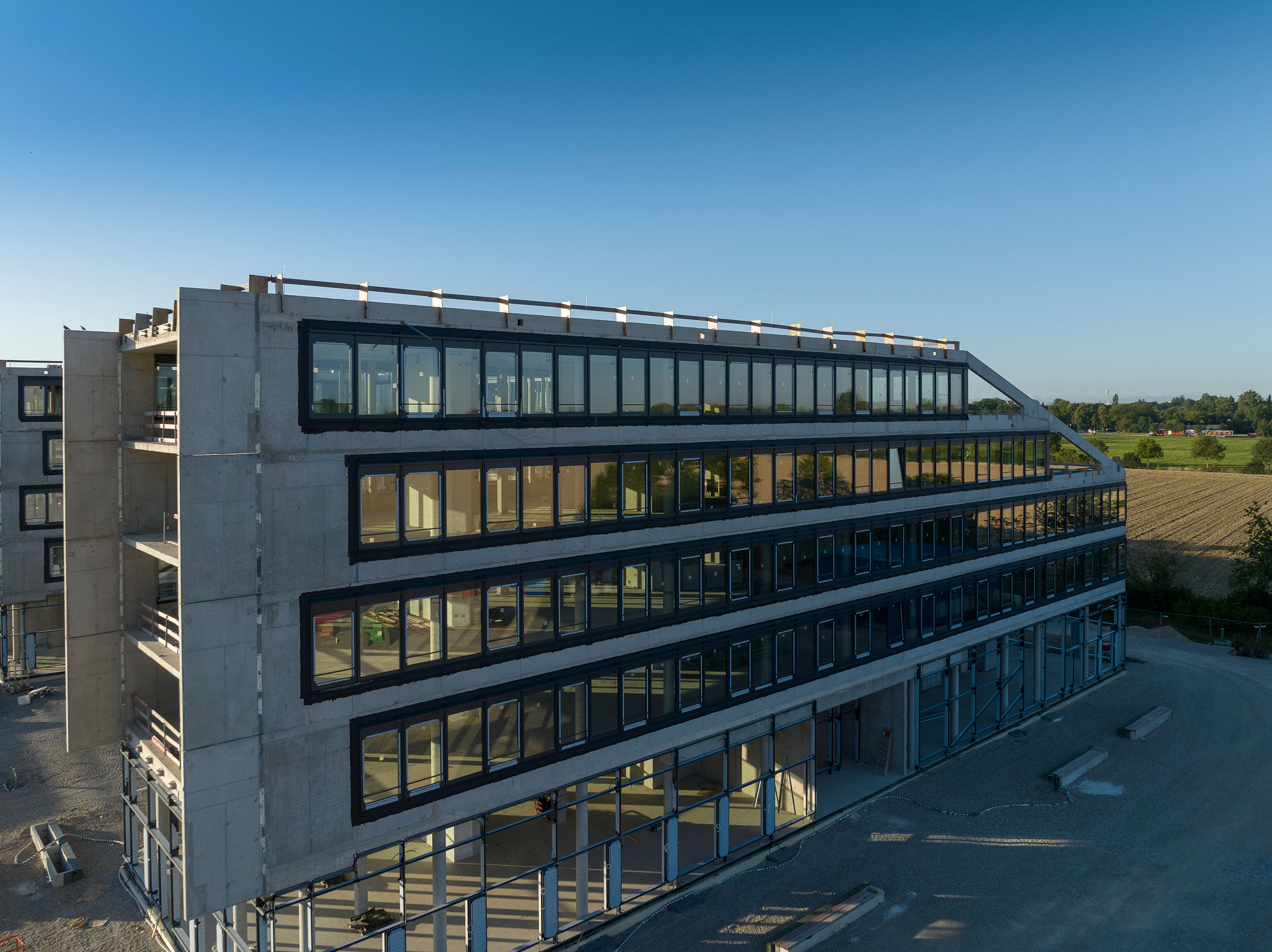 The FREO Group (FREO), a real estate manager and project developer operating Europe-wide, and its joint venture partner Cain International (Cain), an independent investment company, have leased out a ground floor space of approx. 1,200 square meters at Koryféum on Landshuter Strasse in Unterschleissheim near Munich to of Europe's leading gym chains. In the space, clever fit intends opening a state-of-the-art gym which, in clever fit GmbH, one addition to classic training facilities, also focuses on smart technologies. The company plans to take occupancy in Q2/ 2023. Prior to that, FREO and Cain had signed a lease with Bechtle AG for over 4,200 square metres.
Alfred Enzensberger, Managing Director of clever fit GmbH, commented: "clever fit is digitally-connected yet people-centred. We want our gyms to be more than just places people go to work out. They are also intended as meeting places and spaces for an individual, dynamic lifestyle. In our view, this makes us a perfect match for the Koryféum concept and we look forward to being able to open one of our most modern facilities to date there in the coming year."
In the first phase of construction, approx. 24,400 square meters of office and hybrid space are to be delivered, as well as an underground car park with an adequate number of parking spaces with charging facilities for electric vehicles. In addition, the central campus will feature a building with restaurant, café, retail and event amenities. Additional sports facilities such as paddle tennis, basketball and soccer courts will be available to tenants, ensuring a good work-life balance.
Overall, in three construction phases, a highly-modern and innovative office complex with rental space of over 80,400 square metres GFA and the character of a campus is to be delivered. This development consisting of six buildings will meet all the standards for groundbreaking architecture and energy efficiency. (Target is DGNB Gold).
In addition to a restaurant and a barista bar, the food and beverage facilities also feature lounge areas, flexible conference and function rooms and temporary work spaces with WLAN hotspots. These are available for the use of all tenants and permit flexible working outside of the office setting.
BNP Paribas acted as brokerage house. Graf Real Estate was engaged by FREO and Cain in a consultancy capacity.
Photographer: Marinus Vogl, Air Bavarian GmbH
Source: FREO / Cain