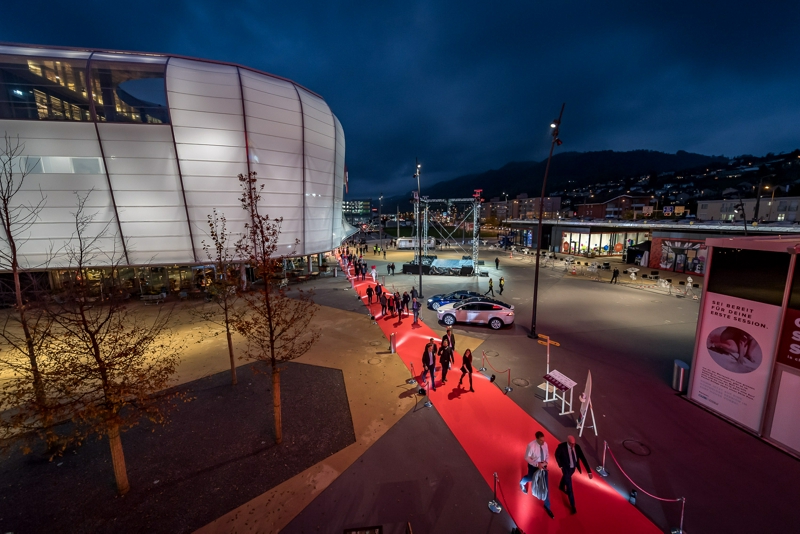 FREO Group, the international investment manager and developer, has celebrated the opening of the Mall of Switzerland, north of Lucerne.
Over 1,500 invited guests, from the fields of politics, business and tourism, enjoyed the autumnal temperatures.
Before it was transferred to Halter AG in 2014, the site was owned by lift maker Schindler and its former partner Nüesch Development AG. Halter retained an interest in Mall of Switzerland as general contractor.
FREO Switzerland AG acted as developer for the project. In addition to the overall concept, it was responsible for managing the tenant mix. "We are proud to have realised such a forward-looking concept as Mall of Switzerland in only three years. It combines lifestyle, leisure and shopping in a unique way", commented Bernd Hofer, CEO of FREO Switzerland AG.
Following its final completion, Mall of Switzerland, with a total area of 65,000 sqm of retail and leisure space, is the largest shopping and leisure destination in the heart of Switzerland.
The ground-breaking concept combines an attractive mix of shops and café/restaurant operations with outstanding leisure and sports facilities, a unique "Kinderland" for children, a 12-screen multiplex cinema with one of the largest IMAX screens and Switzerland's first indoor surfing wave, which will be open for business in spring 2018.
As well as fascias such as H&M, Bershka and Mango, the retail tenants include Adidas (with its only flagship store in Switzerland), Footlocker and Swarowski. The international fashion labels Hunkemöller, Stefanel and Sketchers are also represented for the first time in Switzerland. Innovative pop-up stores will give a few tenants the opportunity to test the mall and the location. The car company Tesla and coffee producer Nespresso have already taken advantage of this option.
The varied café/ restaurant offer includes not only established operators, like McDonald's and a Migros restaurant, but also new concepts including Papazziano, Sweet Life and Wonderwaffel. A 2,000 sqm gym and wellness club also provides the opportunity to train and relax.
The modern architecture of Mall of Switzerland was designed by the Berne-based architects Burckhardt+Partner AG. The branding and interior design of the mall, which includes so-called "jumping" facades that enable each tenant to create its own façade design, evocative of a city-centre shopping street, were created by the Dusseldorf architects Schwitzke & Partner.
For further information, video and images see the Mall of Switzerland project page.