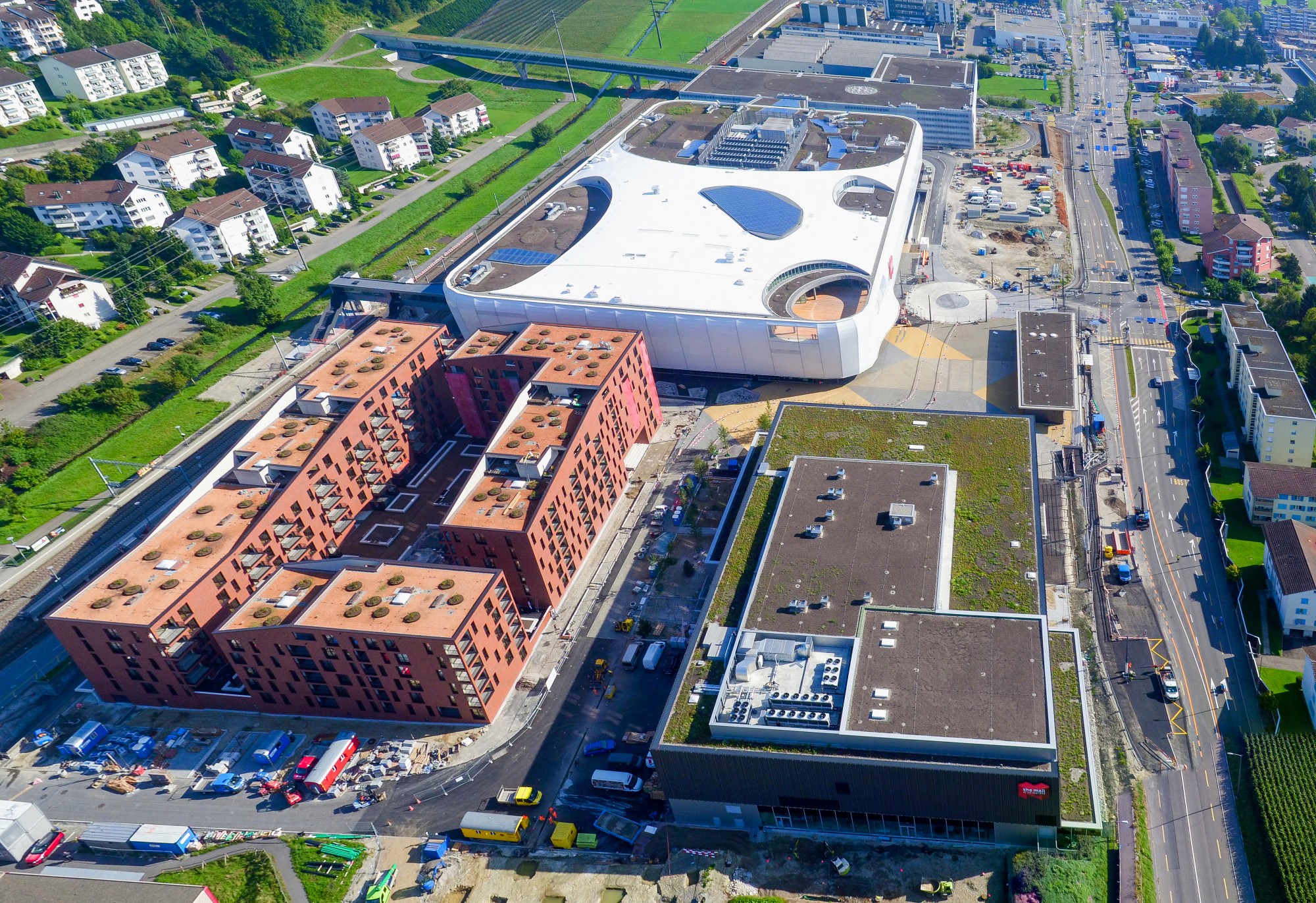 Since 2014, FREO, the international investment manager and developer, has been developing the Mall of Switzerland in Ebikon near Lucerne – central Switzerland's largest retail and leisure destination. FREO is proud to deliver a rich and rewarding new experience to Switzerland with the grand opening on 8th November 2017.
The development has been led by Bernd Hofer, FREO Switzerland AG's CEO, who commented: "Since laying the foundation stone for the Mall of Switzerland on 11th June 2014 a unique project in central Switzerland has been developed and built according to the highest Swiss standards. Challenges, inherent to such a huge construction project, were mastered together with the Swiss authorities, architects, special planners, construction companies and stakeholders including the local community. We are proud to create a unique retail, family leisure and gastro destination fitting the needs of the Swiss market and population and are looking forward to opening the Mall of Switzerland on 8th November 2017 with a great opening event."
Mall of Switzerland will feature approx. 65,000 square metres of retail, food and leisure space. A key aim was to create a unique meeting place for the whole family with a catchment area spreading far further than just the region of central Switzerland. Visitors will enjoy a high quality shopping experience enriched by a variety of fun food and leisure opportunities including the largest IMAX cinema in the country, a 12-screen multiplex cinema, a unique Kids Land based on Swiss themes and developed by leisure specialists The Leisure Way, the first indoor surfing wave in Switzerland and a gym & spa.
The attraction of the centre is underlined by the strong and expanding roster of tenants including brands like Migros, H&M, Bershka, C&A, New Yorker, Mueller, Footlocker, Adidas, Marc O'Polo, Guess and Joe and the Juice. Nikolas Loehr, FREO Director of Retail Marketing, commented: "Even though the Swiss retail market had to undergo some major alterations in the last years, especially with the detachment of the Swiss Franc from the Euro, we are delighted to welcome great influential national and international brands, some of them opening their first stores in Switzerland including Original Penguin and Skechers. We were also able to attract other leading brands like Tesla and Nespresso with our pop-up units also based on the flexible "jumping facades" interior design concept developed by retail specialist Schwitzke & Partner."
Apart from the versatile retail and leisure offering, Mall of Switzerland will stand out through its modern and light-filled architectural design and excellent accessibility including a dedicated train station, bus stop and bicycle parking area together with direct access to the car park from the Lucerne – Zurich motorway.
The Mall of Switzerland opens on 8th November 2017. For further information please visit www.mallofswitzerland.ch.